Epocha is an intimate, quintessentially wedding venue in Melbourne set in a stunning Victorian terrace on the city fringe of Melbourne. Located overlooking the Carlton Gardens and a short stroll from the CBD makes us the ideal choice for a wedding venue, for wedding receptions and ceremonies.
Epocha is a versatile venue that can cater for both seated events and cocktail parties with several spaces to suit groups large and small. Our professional and experienced team is here to ensure the details of your special wedding day are seamless and personal.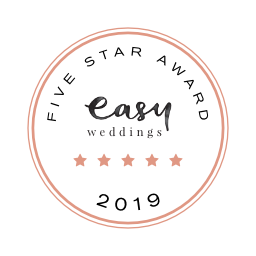 "Cannot recommend Epocha highly enough! It was the perfect venue for our intimate Melbourne wedding. Everything ran so smoothly – they have such an incredible level of expertise in what they do. All the staff are extremely professional, attentive and warm. Alana, the event coordinator, was so lovely to work with, extremely organised and supportive in helping us make the day just as we had hoped. The food and wine was simply stunning. We had our ceremony in the upstairs area and it was the perfect intimate space and created a gorgeous atmosphere. The terrace is beautiful and all we had to do was bring in a few flowers – everything was so easy! "
– Alana R.
The Green Room
Our semi-private dining space on the ground floor is a highlight of Epocha Restaurant. The Green Room, slightly elevated from the main dining room floor, features a beautiful parquetry table and is the perfect venue in Melbourne for an intimate special occasion, like a small wedding.
Seated Capacity: 8 to 10 guests
The Maybelle Room
The Maybelle Room is a light and spacious room on the first floor and includes exclusive use of the balcony overlooking the scenic Carlton Gardens. It is ideal for private dinners, cocktail parties and intimate wedding receptions. The Maybelle Room is connected to Hannah's Bar and for larger events both spaces can be hired exclusively.
Seated Capacity: 12 to 36 guests
Cocktail Capacity: 60 to 80 guests
Exclusive Use
Exclusive use of Epocha offers a larger space for seated group events with the option of canapés and pre-dinner drinks at the front of the restaurant or on the first floor in the Maybelle Room.
Securing Your Wedding Reception Venue
Tentative bookings will be held for 7 days only. If verbal or written communication is not received within this time, we reserve the right to cancel the booking and allocate the wedding venue to another client.
Credit card details are required to be held on file, along with a deposit to confirm your booking and secure the reservation. The deposit amount required will be specified at the time of booking.
Food and Beverages
You can confirm any dietary requirements 1 week prior to your event. Any changes thereafter to the agreed menu and beverage choices would need to be made through management.
Epocha's sommeliers (wine stewards) will serve pre-select wines. If preferred selections of beverages are not available, we will substitute them with beverages of equal value.
Please note that unless otherwise specified, all lunch events conclude at 4pm, and all dinner events at 11pm. Time extensions can be requested with prior notice and are dependent upon availability.
No food or beverages of any kind are permitted to be brought into Epocha for consumption by guests, with the exception of Celebration Cakes. A cakeage fee of $5 will be charged per guest for cutting, plating, and serving.
Decorations

You are welcome to bring flowers or any themed decorations to the wedding venue to suit your event, as long as they are discussed with Epocha Restaurant prior to your event. Please note we do not allow confetti on any part of the premises or any decorations to be affixed permanently or temporarily to any walls, ceilings, or fixtures. Also, In line with our policy on sexual harassment, any decorations or paraphernalia that might cause offence to other guests or our staff – including sexually suggestive materials – are not permitted.
Audio-Visual Equipment and Performance

Epocha uses the wireless Sonos system for all audio in the Wedding venues you hire. If you wish to provide your own music, you may create a playlist on Spotify and submit it to management no less than 1 week prior to the event.
Please advise us in advance if you wish to access the Sonos system and equipment.
Audio Visual equipment can be organised through our external rental company. External contractors are welcome but must liaise with Epocha for logistical reasons.

Please advise Epocha of any planned live entertainment or performances before paying the confirmation deposit. Volume and content of all audio-visual playlists, presentations, and performances played in the venue are at the discretion of management.
Pre-function Details

Table plans, seating arrangements and playlists must be presented 1 week prior to your event. Place cards, final guest list (if applicable) 24 hours prior to your event. Any particular items required from outside of Epocha Restaurant may be delivered after 9am on the morning of the event and removed at the conclusion of the event.
Cancellation Policy
3+ months cancellation: $50 administration fee.
2-3 months cancellation: 50%.
1-2 months cancellation: Forfeit of deposit.
Less than 1 month: Deposit forfeited + cancellation fee equivalent to 20% of total estimated food and beverage charges (based on last numbers provided).
Less than 1 week: Deposit forfeited + cancellation fee equivalent to 50% of total estimated food, beverage and AV charges (based on last numbers provided).
Take a look at our packages in our brochure below to view the menu pricing, beverage options and terms and conditions of hiring our venues for your wedding. If you have any additional questions, don't hesitate to contact us and we will be happy to help.